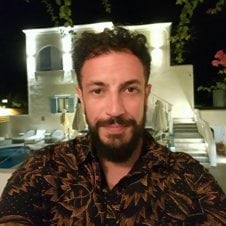 Saam
Service & Sales Director – Cruise Sales
After working for Disney Resort Paris for 2 years, an opportunity arose with IGLU to launch a Disney Paris department in 2006.
Since then, my time at IGLU has been packed with opportunities personally and professionally. From the beginning selling Disney, I began to build my travel knowledge, selling Villas and Tropical. After a season on Ski, I found my passion in Cruise. Working for IGLU, I've also been lucky enough to experience 'once-in-a-lifetime opportunities' travelling the world.
Being passionate, I found myself working my way up the ladder and I am proud to have managed some amazing cruise teams. From being a Sales Executive within the UK, I grew with the company, going from strength to strength and in 2017 I was lucky enough to head our launch into Europe with Planet Cruise.
After a testing period for the travel industry in 2020, I was made Head of Cruise Sales for all markets to help guide our way back to being the biggest online travel agency in Europe.