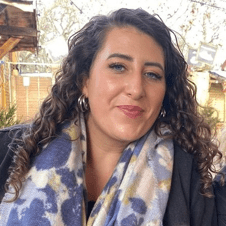 Amy
Commercial Executive – Commercial
I joined Iglu in 2019 as a Cruise Specialist and have just recently joined our Commercial team as an Executive. 
Iglu is a dynamic and thriving business dedicated to being the number 1 independent cruise agent and aligns with my personal passion for cruising and travel as a whole.
With lots of scope for career progression, industry events, FAM trips, all whilst working alongside a fantastic team, I highly recommend Iglu as a fabulous place to work!
Look forward to welcoming you to the team!