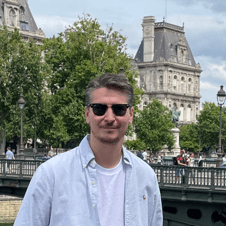 James
Commercial Manager – Commercial
I joined Iglu back in 2017 as a Cruise Sales Consultant when I moved to London from sleepy Suffolk. It was the perfect company and role to learn about all things cruise & travel where I was also lucky enough to attend various ship visits and within 6 months I had been on my first fam trip. 
My sales role gave me the experience and platform to progress within the company in to new roles. Within two years I moved on to be an International Sales Manager heading up the Ireland team, and later as a UK Sales Manager.
I have since moved over to the Commercial team as a Commercial Manager where I manage the accounts of several cruise lines. It's a fast pace, ever evolving and very ambitious company with plenty of opportunities for employees to grow and progress within.