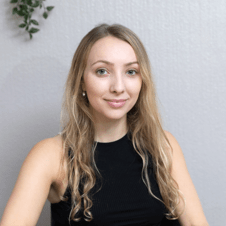 Megan
Senior Performance Marketing Manager – Marketing

Hi, I'm Megan and I lead the Performance Marketing team here at Iglu.
I manage a team of skilled executives across Paid Search, Social, Retargeting & Display for Iglu Cruise, Planet Cruise and Iglu SKI. I joined the company in 2019 as PPC Manager and stepped up to Senior Performance Marketing Manager at the start of 2020. 
What I like the most about working at Iglu is the opportunities - from career progression to industry events, ship visits and FAM trips. It also goes without saying that they are a lovely bunch of people to work with! 
When I'm not working my way through my long 'to do' list, I enjoy spending time with friends and family 🤍, baking 🍰, travelling 🌞, going for brunch ☕ and taking long savasanas!🧘🏼‍♀️