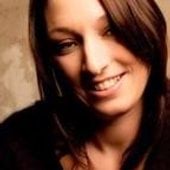 Julie Roussiere
Senior Accountant – Finance
When I started at Iglu, I was changing career from a Customer Care and Sales background to Finance. Iglu gave me the chance to gain the experience I needed. I joined the company as a Purchase Ledger Assistant in 2014, looking after mainly ski supplier's payments, less than 2 years later I got promoted to Team Leader.
When a newly created position opened up in 2017, I jumped at the opportunity to be a Treasury and Reporting Assistant. Since then I have become a Chartered Accountant with CIMA and been promoted to Senior Accountant looking after small a team. 
I have grown and learnt so much since I started and still do. It has been such a fantastic experience. What I like the most is working with like-minded people and knowing that I can make a difference.