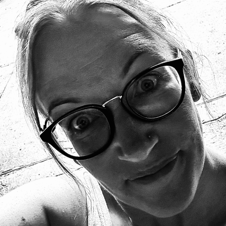 Phillipa
Customer Care Team Leader – Customer Care
I started my travel career working for Thomas Cook in 2007. I moved over to Iglu.com in 2017.
I originally started as a Customer Care Executive within the Customer Care Team. Progression within the company has always been my objective. The Customer Care department is extremely fast-paced meaning you need to be confident, proactive, and be able to use your initiative. My experience with Thomas Cook stood me in good stead and gave me a great foundation to build on. I soon became a valued member of the team, someone who doesn't shy away from responsibility and challenge. With this progression followed. I was promoted to Senior Customer Care Executive in September 2019. This role brought new challenges, especially during the pandemic. I was able to offer much-needed support to my seniors and in turn was promoted further to Team Leader in June 2021. Having identified an opportunity for change within the Customer Care Department during my early days as a Team Leader I pushed to have an admin team formed to make for a better more efficient way of working and to improve the customer experience as a whole. In September 2022 I became Team Leader for the newly restructured Admin Team. My hard work, dedication, and determination have played a huge role in my success, though my team is my drive and motivation to go further. 
No individual can win a game by himself - Pele
Loves - my boys, my horses, good food and good wine and a good netflix series
Hates - Not much really.......oh peanuts and sultanas.