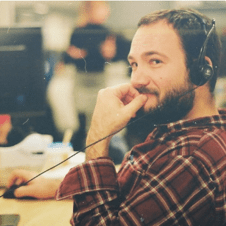 Davide
Lead Software Engineer – IT
Having moved to London from Italy back in 2012, I joined Iglu at the end of 2016.
I initially joined the back-end team and shortly after moved to the customer facing team as a Full-stack Senior Engineer where I've had the chance to be exposed to many interesting technologies and methodologies like React and A/B testing, just to name a few.
I am currently one of the team leaders, mainly involved in the booking process as well as the establishment of coding standards and the recruitment process.
Working at Iglu also means working with talented people in a friendly and flexible environment, having a lot of opportunities to grow professionally as well as having direct contribution to the growth of the business.