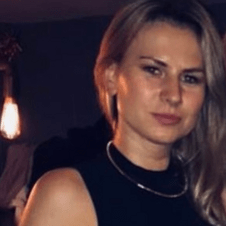 Iwona
Head of Customer Experience – Operations Management
Hi!
I am the Head of Operations for our two brands: Iglu Cruise and Planet Cruise and I oversee our customer contact centres and all operational teams. Love my job - each day is different, dynamic, fast paced and exciting.

I joined Iglu in 2011 as a part of new Customer Service team, after a few years moved to the team leadership and then into departmental management. Every year at Iglu brought new experiences, opportunities and growth, which I'm grateful for. The journey has been fun and full of twists and turns!

I am passionate about excellent customer service, effective operations and people management.

When I'm not at my desk I'm probably in the outdoors, skiing, trekking in the mountains, kayaking or climbing. Always searching for this adrenaline rush and adventure.