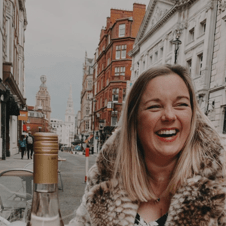 Hannah
Web & Sales Operations Manager – Cruise Sales
Hi, I'm Hannah.  
I started my journey with Iglu in 2017 as a Ski Specialist, I have worked as a Team Leader, Admin Manager, Recruitment Advisor and now as the Web & Sales Operations Manager.   Working in several areas has meant that I have a fuller understanding of the business and what a great working environment looks like.
I am an enthusiastic individual that thrives on challenges.  I am a conscientious and professional person and I interact well with people.  I am a methodical person that works well under pressure and as a result, have developed quickly with Iglu.
I have worked in travel almost all of my working life, both here in the UK and overseas.  I feel that travel is at my core and can't wait for our industry to bounce back fully from the pandemic.
Anyway, that's enough about me for now, happy sailing.