IT
·
Portsmouth, Wimbledon
·
Hybrid
Head of PMO
The Head of PMO at Iglu is a strategic leadership role responsible for overseeing and optimizing the project management function across the organization.
The Head of PMO at Iglu is a strategic leadership role responsible for overseeing and optimizing the project management function across the organization. This position plays a critical role in ensuring that projects are executed efficiently, aligned with strategic goals, and delivered on time and within budget. 
The role will drive governance, including maintaining an end-to-end delivery plan, dependency and risk management and ensuring these are consistently tracked along with issues and decisions. In addition the role will support product owners as well as project managers with both project and business as usual tasks.
Key Responsibilities:
Project Governance: The PMO sets project governance standards, defines project management processes, and establishes guidelines for project managers to follow.
Set up of initiative proposal documents and PIDs to ensure governance around PM role assigned, measures, solution designs/overview, metrics, plan etc.
The focus should be on Governance, not bureaucracy.
The governance will also need to adapt based on the project methodology types from Agile (continuous investment) to Waterfall (plan based) followed for each initiative.

Portfolio Management: Oversee the management of the project portfolio, prioritizes projects, allocates resources, and ensures alignment with the organization's strategic goals.
Monthly meeting with the exec and senior leadership team to review project progress and review new project proposals.
Review impact of BAU on project work.

Resource Planning: Allocating resources (human, financial, and other assets) to projects and programs to ensure they have the necessary support for successful execution.
Manage Project capability roadmap - View of all projects/investments by business capability linked to strategic objectives or operational essential needs.
Manage IT Team roadmap - view of all projects by product team to help manage resource planning.

Performance Monitoring: Tracking the progress and performance of projects and programs within the portfolio to ensure they remain on track and within scope.

Methodology and Tools: The PMO may develop and promote project management methodologies and tools (e.g., Agile, Scrum, Waterfall) to be used across the organization.

Risk Management: Plays a leading role in identifying, assessing, and mitigating project risks and issues.

Reporting: Provide regular project status updates and reports to senior leadership, stakeholders, and clients.
Weekly run through of all projects to IT leadership team and analysis of BAU portfolios.
Work closely with finance to ensure we have the correct documentation to support Capex external audits.

Product Team BAU: The operating model is based around a product centric topology. Teams are responsible for projects as well as business as usual work. BAU work requires a level of governance and reporting.
Own the process for non project work.
Reporting on BAU portfolios.

Supporting Project Managers: Providing Project managers with the structure, resources, guidance, and best practices needed to successfully manage projects. This support enables Product Owners to focus on their core responsibilities, which include defining product strategies, creating roadmaps, and delivering value to customers and stakeholders.
Weekly catch up with all in flight projects and virtual (cross product) project teams.
Fortnightly catch up with sponsors and project team to review progress, plans and raise any issues.
Experience / Qualifications:
Established as a leader in PMO or delivery
Proven experience (7+ years) in project management, with a strong background in product-centric organizations.
Familiarity with Agile and Lean methodologies, and experience with product development life cycles.
Excellent communication and interpersonal skills, with the ability to collaborate effectively with cross-functional teams.
Strong problem-solving and analytical abilities.
Project Management Professional (PMP) or Agile certifications are a plus.
Department

Locations

Remote status

Hybrid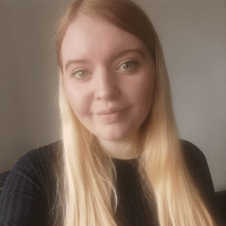 Contact
Claire
Recruitment Advisor – People Team
Why join Iglu.com?
We might be online, but we're real people who want to make a real impact and work together to create the best experiences for our customers. We've grown a lot and have now created a diverse, flexible, rewarding environment that strives to let everyone be the best version of themselves.
Our social calendar and regular educational trips mean that it is not all hard work. The social committee also allow us to give back to some great causes and initiatives. Plenty of reasons to enjoy life at Iglu.com.
About Iglu.com
Established in 1998, we are the UK and Europe's largest specialist ski and cruise travel agency, trading through Igluski.com, Iglucruise.com and Planetcruise.co.uk.
Awards: In 2021 we won Best Large Cruise Agency at the Travel Weekly Agent Achievement Awards, in 2020 we won Top Partner for Cunard and Holland America, in 2020 we also won Best Online Travel Agency at the TTG Top 50 Awards, in 2019 we won CLIA Online Cruise Agent of the Year, Carnival UK Retail Partner of the Year, Princess Cruises Retailer of the Year, took Best Non-Retail Agent at the Wave Awards and also won Best Online Sales (UK) from Costa Cruises. During 2018 we won the Top Cruise, Ocean and River Agency at the TTG Top 50 Travel Agencies 2018 and also won Best Newcomer for the Eurozone 2018 with Royal Caribbean. Back in 2017 we were also recognised in The Leap 100 Fastest Growing Companies 2017.
IT
·
Portsmouth, Wimbledon
·
Hybrid
Head of PMO
The Head of PMO at Iglu is a strategic leadership role responsible for overseeing and optimizing the project management function across the organization.
Loading application form
Already working at Iglu.com?
Let's recruit together and find your next colleague.